Source: Daily Climate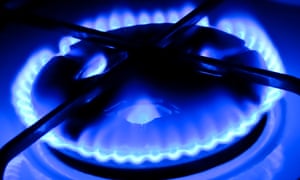 Predicted shortfall no longer on horizon – and opening up new coal seam gas fields will not bring down prices, researchers say
A predicted shortage of gas for electricity generation in Australia from 2018 will not eventuate, and the recent surge in domestic prices will not be mitigated by opening up new coal seam gas fields, according to a new report.
In March, the Australian Energy Market Operator (Aemo) predicted that without national reform, Australia would face gas shortages, which would drive power outages, in 2018 and 2019.
"If we do nothing, we're going to see shortfalls in gas, we're going to see shortfalls in electricity," Aemo's chief operating officer, Mike Cleary, told the ABC at the time.
Despite being described by some as "major", the actual shortfall of electricity from the gas shortage amounted to the equivalent of less than 24 hours over a 13-year period, according to the new report by Tim Forcey and Dylan McConnell at Melbourne University's Australian-German climate and energy college.
In any case, less than two weeks after Aemo predicted the shortfall, it published an updated forecast of how much electricity would be needed in the period. It downgraded the previous forecast and completely wiped out the predicted shortage.
The Melbourne University report, which was commissioned by the Wilderness Society and Lock the Gate, also noted that later in March Shell announced it was proceeding with its "Project Ruby" that involved 161 gas wells in Queensland, and also would have closed the shortage, if it were real.
"A lot of people right up to the prime minister got excited, more excited than they should have because Aemo's gap has already disappeared," Forcey said. "Just 11 days after Aemo called 'shortfall', Aemo then reduced their demand forecasts. That gap everyone got excited about is already gone. It was a short-lived shortfall."
The report acknowledged that while there was no shortage, there was a "gas price crisis". Wholesale prices have gone up 300% since 2009, driven by several factors including the overconstruction of gas export capacity with contractual export overcommitments, opaque gas market behaviour, and the high costs of coal seam gas.
While the federal minister for the environment and energy, Josh Frydenberg, blamed high prices on state-based policies limiting coal seam gas developments, the report says increasing CSG will not drive down prices.
"New gas sources are expensive to produce, and in any case, in the sellers' market that now prevails, domestic wholesale gas prices are linked to international benchmarks," the report says. It estimates that after transport costs are included, the wholesale cost of gas from new CSG projects is likely to be as high as $9.25 per GJ – higher than the current price of about $9.
The report notes that wind and solar could produce cheaper electricity than gas, and if combined with storage, would protect electricity prices from the high gas price.
The report concludes: "Gas has often been characterised as a 'transition fuel', on the pathway to a zero-emissions power system. The falling costs of renewable energy and storage technologies, the increasing gas cost, and climate change objective suggest this transition is no longer necessary, and indeed a detour."
The Wilderness Society's national director, Lyndon Schneiders, said Australia needed to embrace renewable energy rather than push expensive and environmentally destructive coal seam gas.
"Aemo and the Turnbull government have used this confected crisis to push gas expansion, backing such environmentally destructive gas schemes as Santos's Narrabri coal seam gas scheme, which threaten NSW's last great inland forest, the Pilliga, the surrounding productive Narrabri farmland and the Great Artesian basin, inland Australia's essential water source," he said.