Source: DailyClimate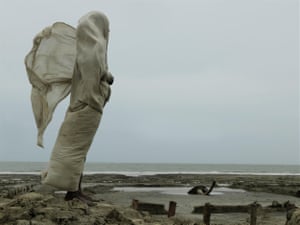 Women bear the heaviest brunt of global warming, and are less empowered to contribute to solutions. A new action plan agreed at the Bonn climate talks aims to reverse this inequality, writes Hilda Heine, Marshall Islands president
The women of the Marshall Islands and the Pacific have been fighting colonialism and injustice for a long time. They bore the brunt of the long term effects of nuclear testing, and women leaders like Lijon Eknilang and Darlene Keju-Johnson brought these issues to the international stage.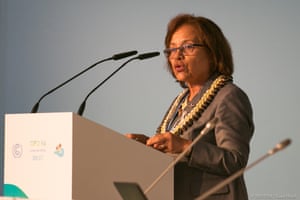 For women, fighting for justice – including climate justice – can be downright dangerous. Last year was one of the deadliest for women fighting on the frontlines for human rights and environmental justice. Environmental defenders are being killed at the rate of almost four a week across the world, a staggering toll that disproportionately affects female activists and indigenous leaders. Among the most high-profile cases was Honduran indigenous Lenca leader Berta Cáceres, who was murdered in 2016. And for every woman like Cáceres who is killed, dozens of others are threatened with violence or destruction of their home or village or vital resources.
Yet despite this perilous landscape, where corporations and even the governments who are in their pocket threaten life itself, these women continue to stand up for freedom of expression and participation, for land rights and the rights of indigenous and rural communities. For sexual and reproductive health and rights, against harassment and gender-based discrimination. And for the right to preserve a safe, liveable environment for present and future generations.
At the UN climate talks in Bonn, the cause of these courageous women is being amplified by a host of organisations working on gender and climate justice issues through the Women and Gender Constituency. Together they are working to raise awareness of the work already done by women on the ground to combat climate change, and also, critically, how climate policies should address their specific needs and responsibilities and ensure the realisation of their rights.
The tragic reality of gender and climate is that women, especially women of colour, are disproportionately affected by the impacts of climate change, but are far less likely to be empowered to cope because they have fewer resources such as power and access to finance and technology. A multitude of structural barriers means they are far less likely to take up position of political power and decision-making.
Yet, when it comes to solutions — from large-scale mitigation efforts to focused, local resiliency responses — the gender perspective is often lacking, and the particular rights and needs of women are overlooked or downgraded in importance. Women aren't making enough of the decisions, and the decisions aren't yet doing enough for women.
Consider the issue of climate finance, where developed countries that have accumulated wealth through the combustion of fossil fuels have pledged aid to developing countries to be spent on climate solutions. In choosing actions to fund, financiers too often default to large, centralised projects, looking more at emissions data and financial rates of return than at social and human impacts. Making climate finance more gender-responsive would help address the specific needs and responsibilities of women, and channel funding to smaller scale projects that benefit women.
Ultimately, putting more decision-making in the hands of local communities, including indigenous women is the clearest path to ensuring a just climate response. A more democratised energy system based on 100% renewables allows for the input from women and promotion of their rights more than a fossil fuel-based economy run by and for the benefit of unaccountable corporations. One such system could be constructed of energy cooperatives, which are community-based and democratically run, helping to ensure equal access to affordable and sustainable energy.
In August 2017, my government organised a major international conference in the Marshall Islands bringing together female leaders from the Pacific. Our experiences and conclusions concurred with the findings of many studies on women's role in promoting development. Women are key activists protecting vital common resources, and at the forefront of developing local climate solutions respecting and incorporating traditional knowledge. Women consistently show ingenuity, creativity, and drive. While women and girls still bear the heaviest burden of climate change's impacts — and while women continue to be threatened with harassment and violence, they continue to speak up to defend our waters, our trees, our soil, and our atmosphere. They have proven to be the most effective agents of change.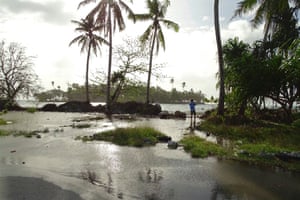 This week at COP23, all governments must reach an agreement that will ensure enough climate ambition to stay below a global warming of 1.5C. To make sure that all climate action will include gender equality, the governments will agree on a Gender Action Plan. In the next two years, the plan will aim to increase the number of female climate decision-makers, train male and female policymakers on bringing gender equality into climate funding programmes, and engage grassroots and indigenous women's organisations for local and global climate action.
Hilde Heine is president of the Marshall Islands