Source: Daily Climate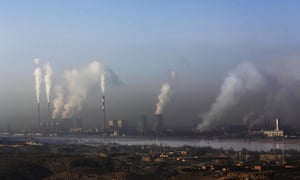 The vast majority of newly built stations in Indonesia relied on export credits agencies or development banks, says study by Market Forces
The much-discussed boom in coal-fired power in south-east Asia is being bankrolled by foreign governments and banks, with the vast majority of projects apparently too risky for the private sector.
Environmental analysts at activist group Market Forces examined 22 deals involving 13.1 gigawatts of coal-fired power in Indonesia and found that 91% of the projects had the backing of foreign governments through export credit agencies or development banks.
Export credit agencies, which provide subsidised loans to overseas projects to assist export industries in their home countries, were involved in 64% of the deals and provided 45% of the total lending.
The majority of the money was coming from Japan and China, with the Japan Bank for International Cooperation (JBIC) involved in five deals and the Export-Import Bank of China (Cexim) involved in seven deals. All the deals closed between January 2010 and March 2017.
The China Development Bank was the biggest development bank lending to the projects, imparting $3bn, with a further $240m in development funds coming from Korea's Korea Development Bank.
The lending comes despite the world's biggest development bank – the World Bank – warning last year that plans to build more coal-fired power plants in Asia would be a "disaster for the planet" and overwhelm the deal forged at Paris to fight climate change.
"Right now, several key countries supporting the Paris climate change agreement are actively undermining it by trying to expand the polluting coal-power sector in other countries," said Julien Vincent, executive director of Market Forces.
According to the International Energy Agency, the world needs to phase out coal-power by 2050 in order to keep warming under 2C.
"We wouldn't have this massive spread of new coal-fired power if public finance institutions weren't making them bankable," Vincent told the Guardian. The government-backed banks offer low interest and long-term loans, transferring risk from the private sector to the taxpayer and offering other lenders confidence in the projects.
"As early as 2015, private capital investments into clean energy were already double those into fossil fuels. Private investors are vacating the field in terms of coal and putting their money into renewable energy," said Vincent.
He said preliminary analysis of projects that are in the pipeline in Indonesia and Vietnam, but haven't yet reached financial close, show the trend is set to continue into the future unless governments – especially Japan and China – change their attitude.
"There's probably almost 20 gigawatts of coal power that will go ahead pretty much because it's got public finance," Vincent said.
The push of financing comes as Japan, China and Korea move to cut plans for coal-power in their own countries. Vincent said the moves were related, since Indonesia was now seen as a testing ground for new coal-fired power station technology.
The coal industry says plans for new power stations in Indonesia and Vietnam is evidence of the promise of new-build coal-fired power stations.