When Pastor Lionel Murphy Jr. returned to his church in Reserve, Louisiana on Sept. 2 after evacuating before Hurricane Ida struck, he was devastated to find the building all but destroyed by the storm's relentless winds and rain.
His church, the Tchoupitoulas Chapel, sits a couple miles north of the Dupont-Denka chemical plant, which makes neoprene (the synthetic rubber used in wet suits, for example) and is notorious for its toxic emissions. The building has served not only as a church but also as a meeting place for community and environmental activists fighting for clean air.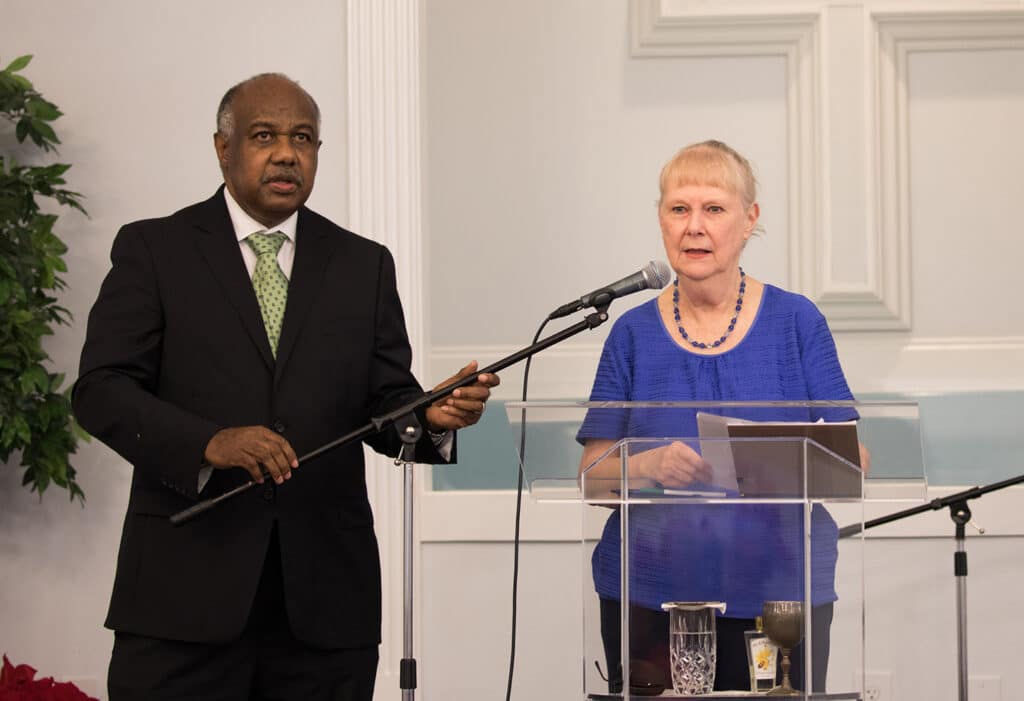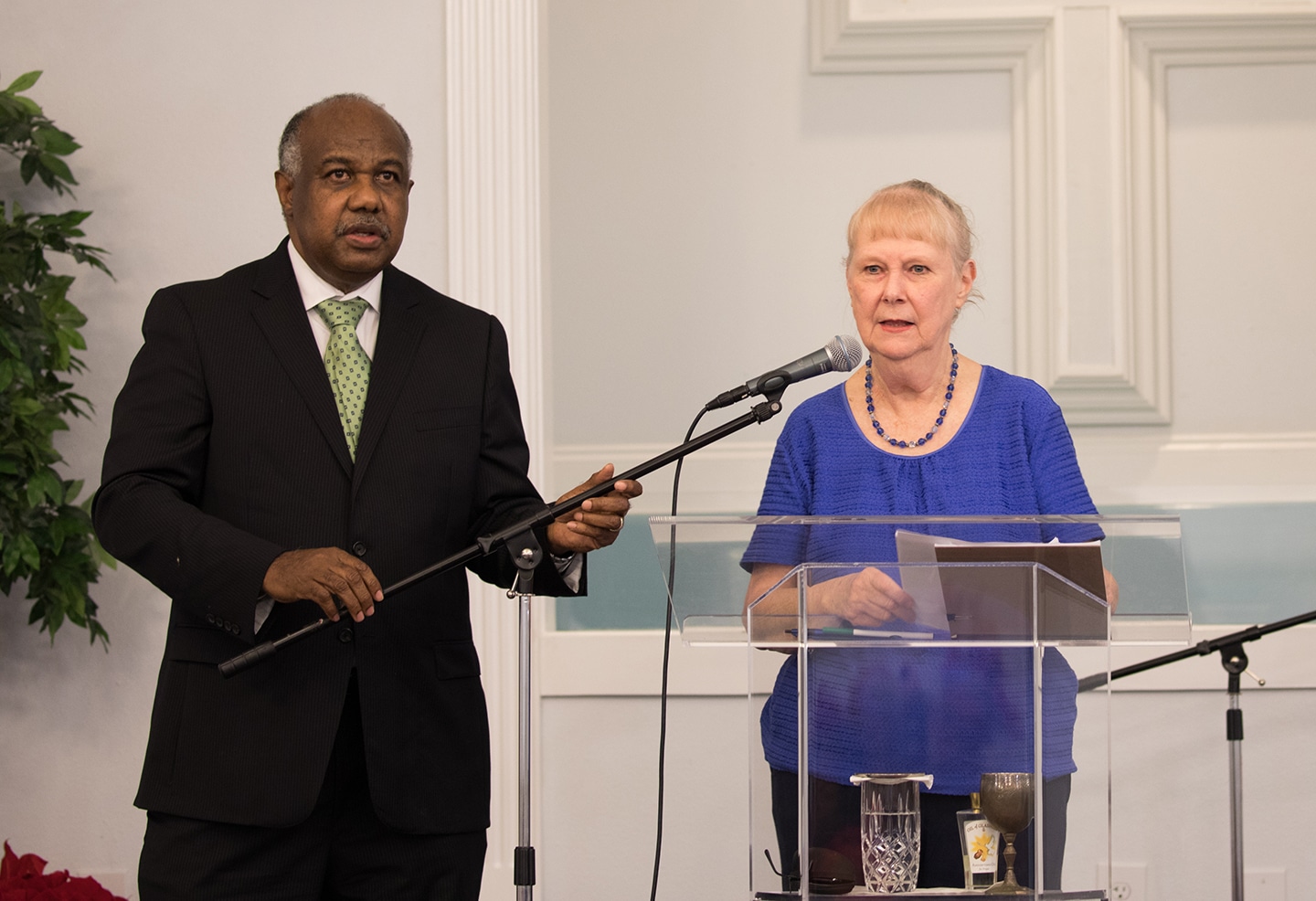 Pastor Murphy told me on a call after he returned to the church for the first time since he evacuated before the storm that he and his wife were stunned when they found the only part of the church not harmed was the sanctuary where the Concerned Citizens of St John the Baptist, a community group, started meeting in late 2016. They had convened at the church after learning that their community had been exposed to chloroprene, a chemical determined to be a likely human carcinogen by the Environmental Protection Agency. The damage to the church and the community left them nearly speechless, Murphy told me.
The Denka Performance Elastomer plant is located in LaPlace, Louisiana in St. John the Baptist Parish, neighboring Reserve in the middle of an area that has become known internationally as 'Cancer Alley' and was severely impacted by Ida. The Category 4 hurricane caused life-threatening flooding in LaPlace. Residents remain without water and power almost parish-wide. (As of Friday evening, data from PowerOutage.US showed 19,371 customers in St. John the Baptist Parish remained without electricity, out of 19,752 customers.)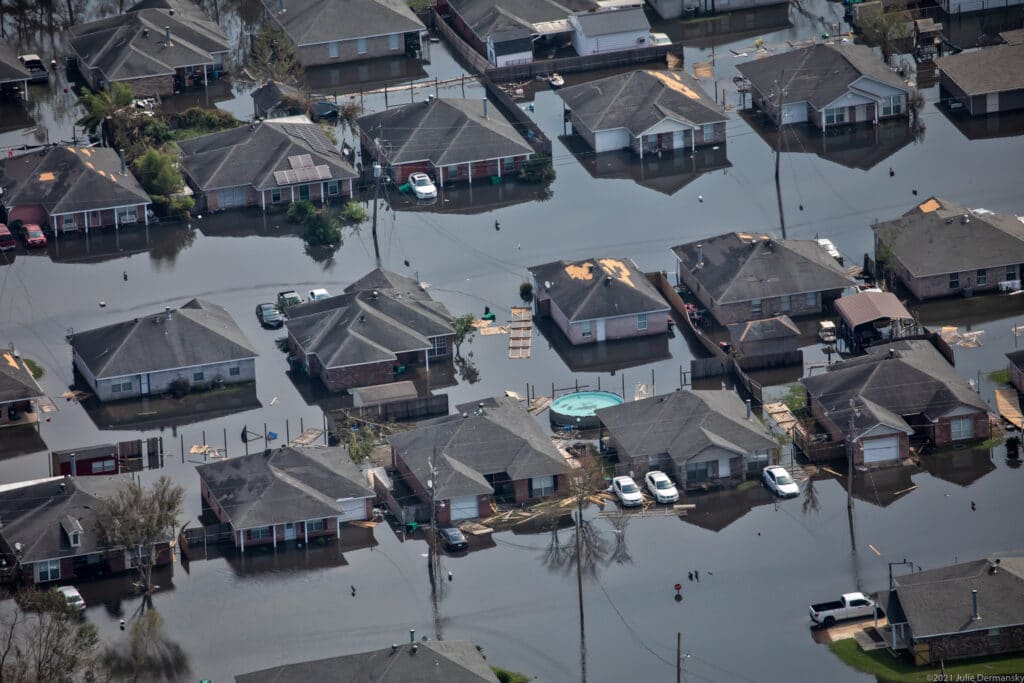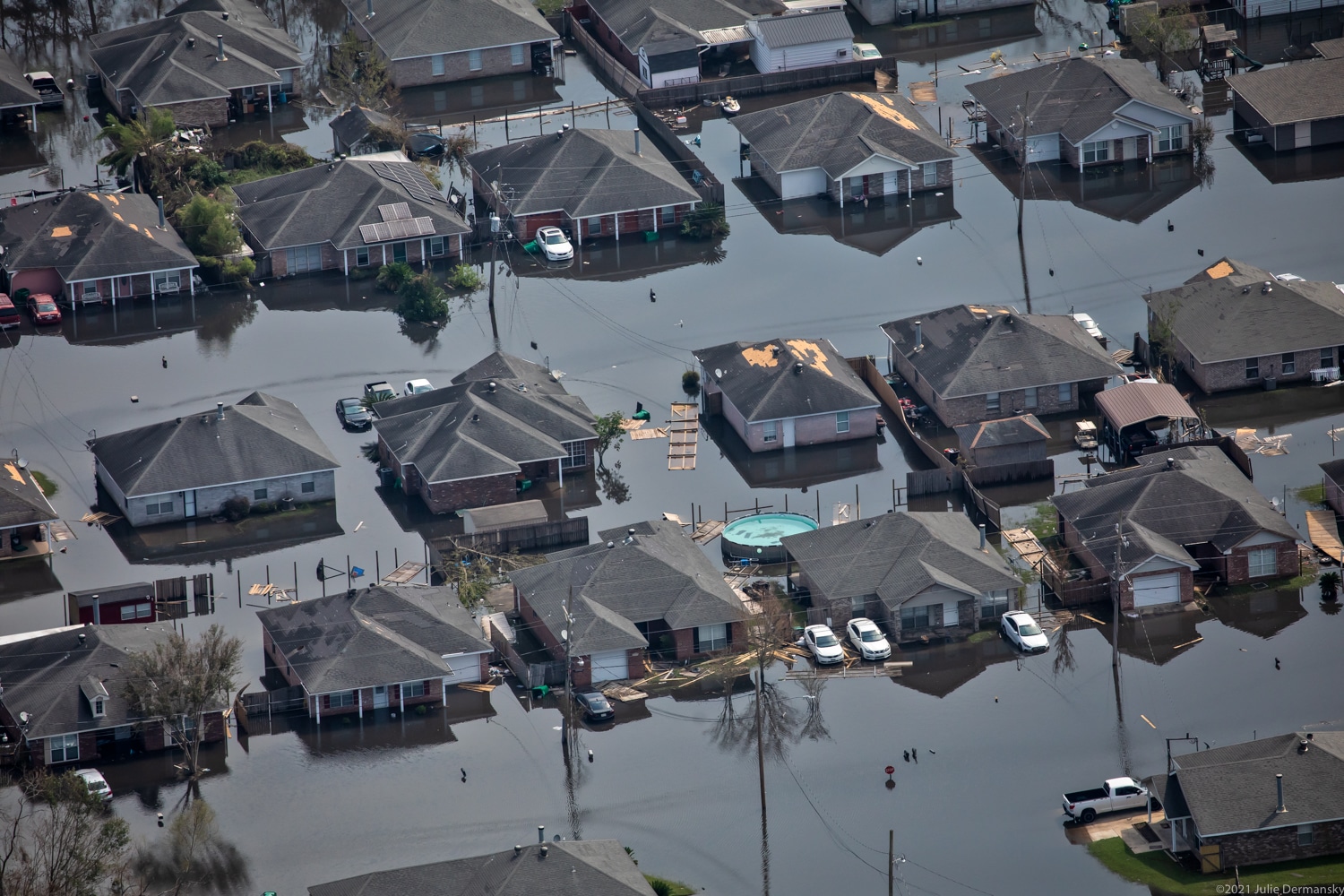 Standing water remaining in some neighborhoods in LaPlace on Sept 2 (Flight overhead provided by Louisiana Environmental Action Network).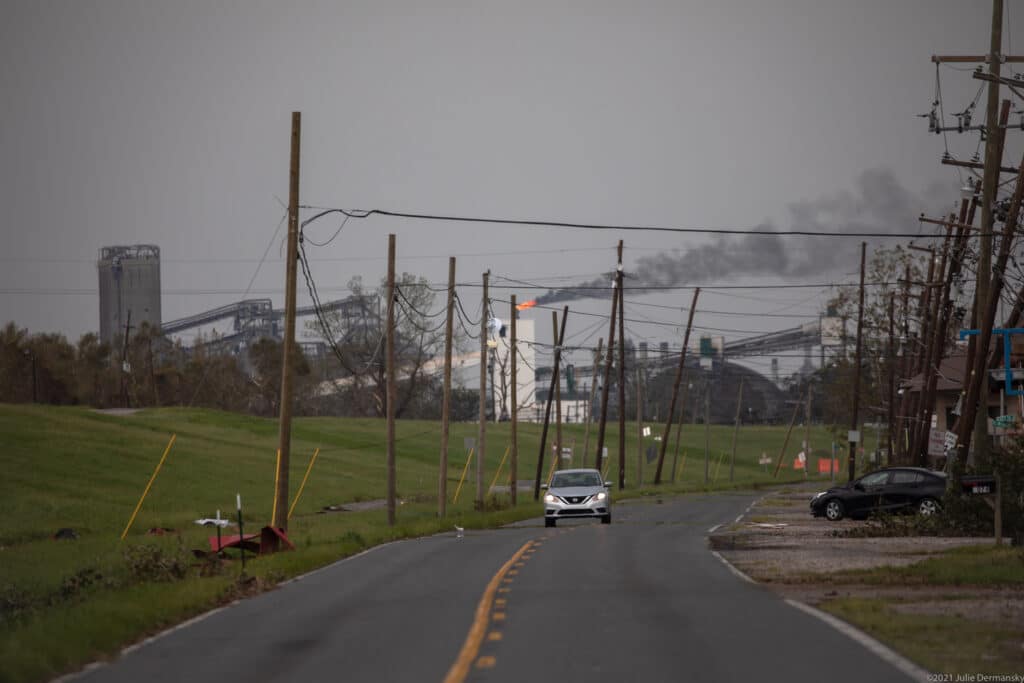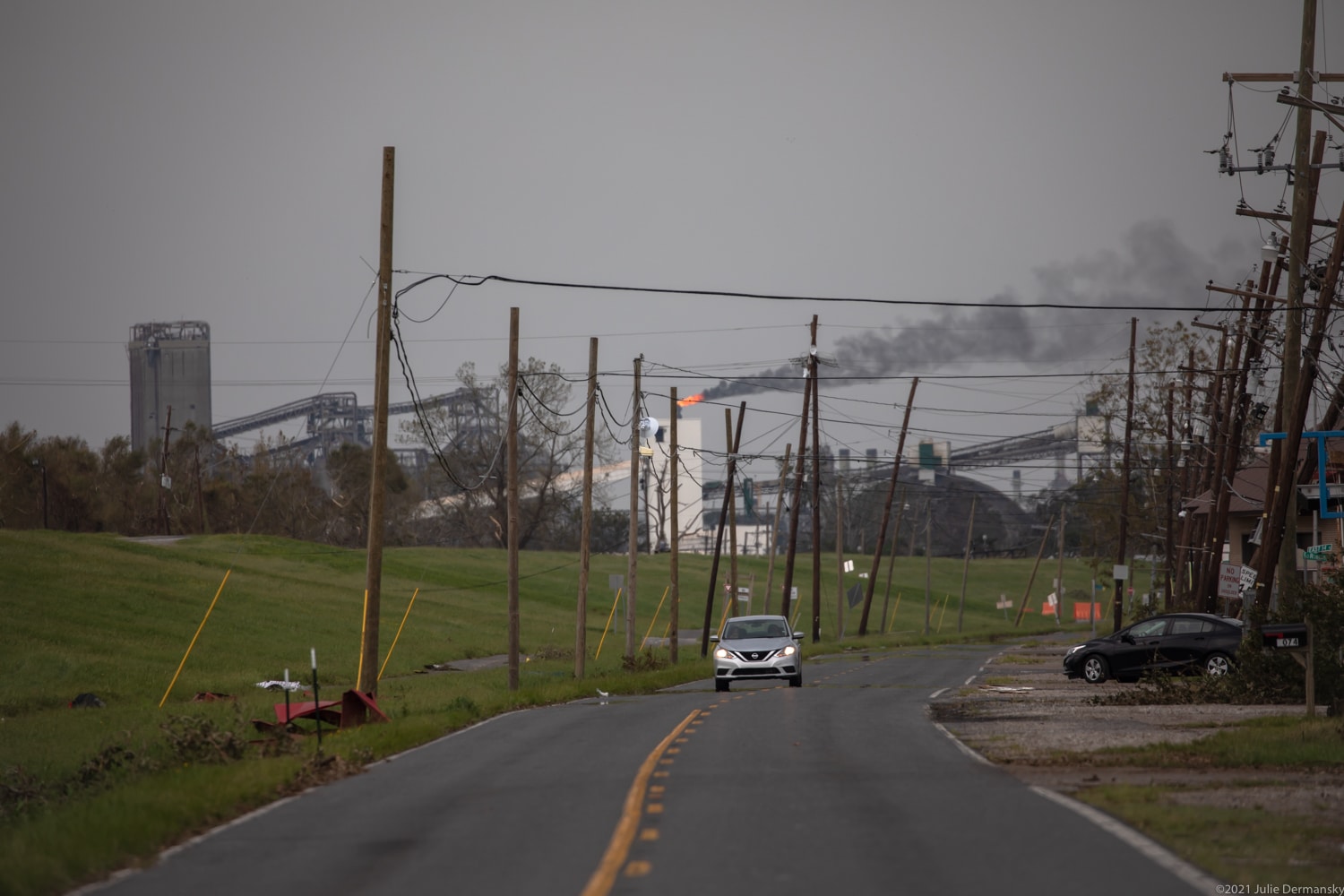 Wilma Subra, technical advisor for Louisiana Environmental Action Network (LEAN), started meeting regularly with Concerned Citizens of St. John in the church sanctuary to go over the results of air monitoring tests that EPA started in 2016.
Subra created handouts for the community that make scientific information user-friendly. For decades, she has been advising citizens impacted by pollution about the risks that different toxins around them present — information that is often hard for community members to find and difficult for many without a degree in chemistry to understand.
Meetings were curtailed by the pandemic, which hit St. John the Baptist exceptionally hard — for a time in early 2020, the parish had the nation's highest rate of COVID-19 deaths — but they have continued via Zoom. The group worried that the industrial sites around their homes might end up releasing even higher levels of air pollution since the U.S. Environmental Protection Agency (EPA) announced that it was relaxing some of its pollution reporting and monitoring rules for plants due to the pandemic.
Now they are more concerned than ever knowing that over a dozen of the state Department of Environmental Quality's air monitors, which sample chemicals at various locations in the river parishes, including the ones in St. John, remain down after Ida.
I have observed and reported on several of the meetings at the church and returned there after Hurricane Ida to document the damages and check on the members of the Concerned Citizen's group.
It doesn't take an advanced understanding of science to realize there is something wrong with the air around the plant some days. Emissions can give you a headache and impact your sinuses pretty fast depending which way the wind is blowing and how much the plant is emitting.
"The Denka plant, formerly owned by Dupont, has voluntarily cut its emissions dramatically since 2016, but EPA air monitoring shows that chloroprene levels are still often dozens of times higher than the lifetime exposure threshold recommended by the agency," I reported for DeSmog in February 2020.
Pastor Murphy was glad to see that not everyone lost their homes, but told me that the magnitude of destruction is mind-boggling—and the usually upbeat pastor admitted feeling depressed and overwhelmed. He believes everyone's home was damaged to some degree by the storm. He said the amount of assistance he imagines is needed to rebuild in his predominately Black, low-income community, which had few resources to work with before the storm, is staggering.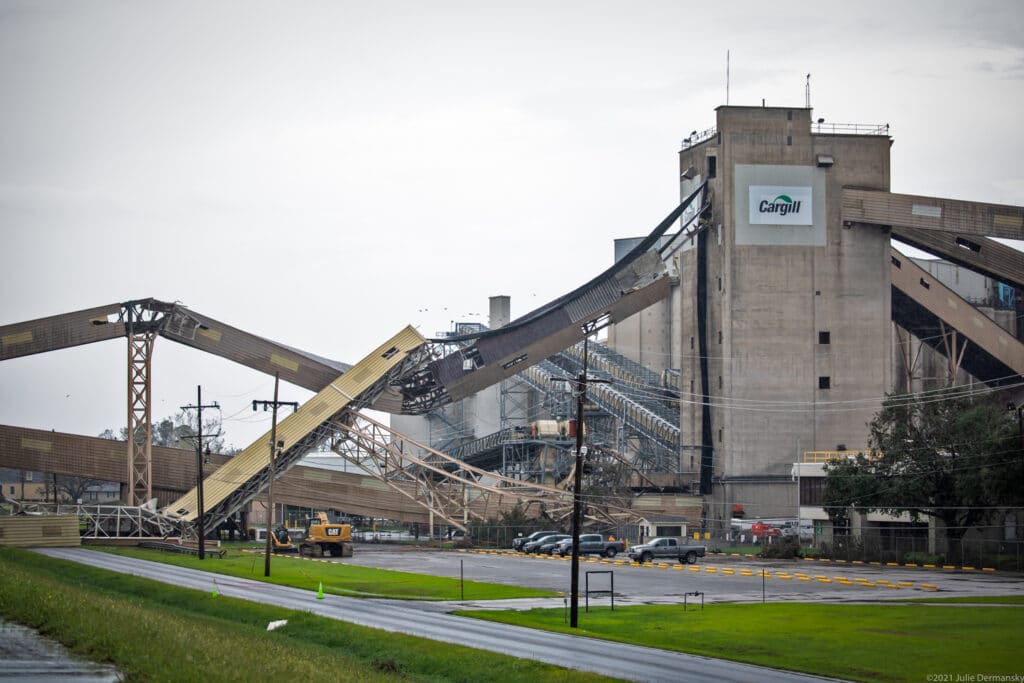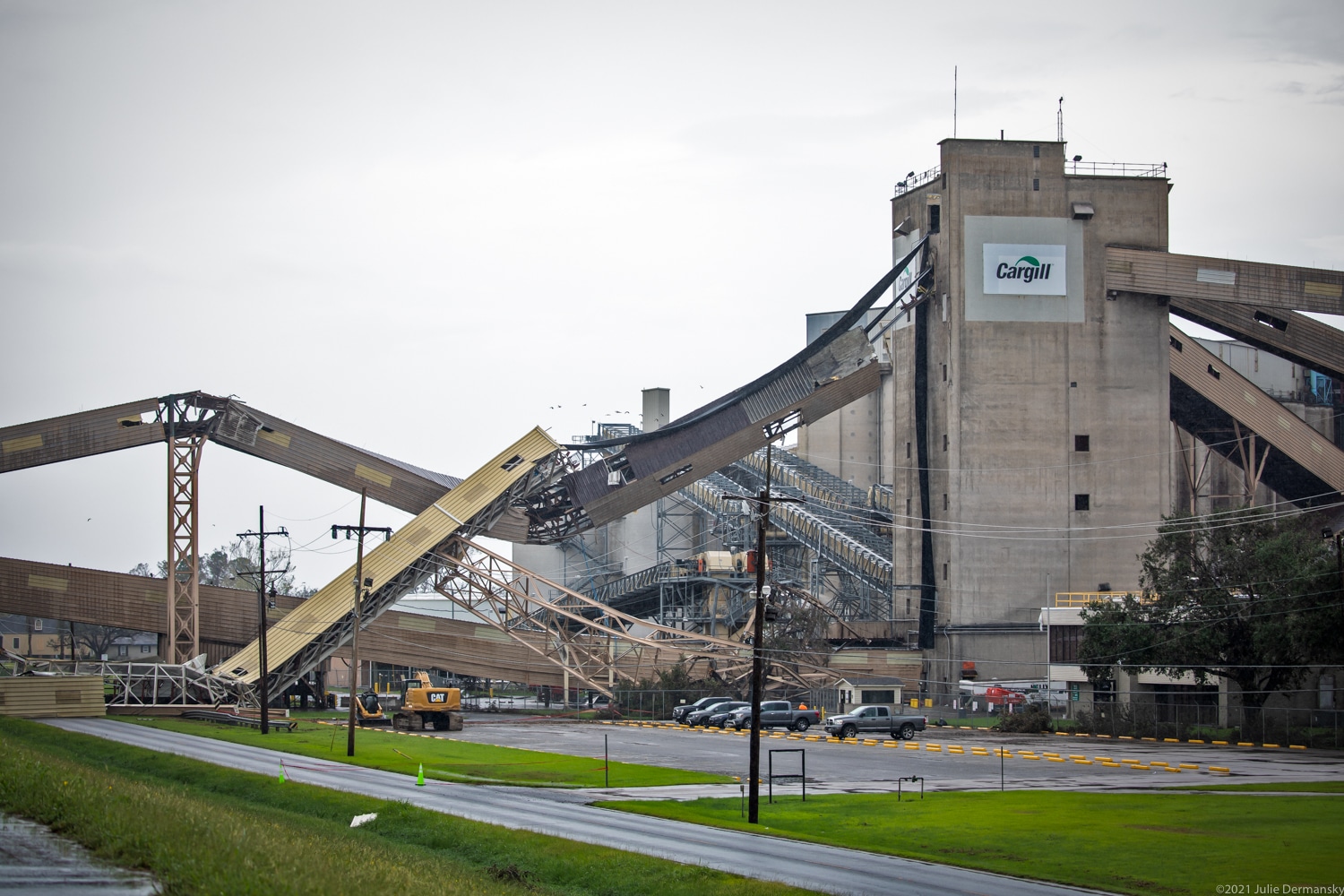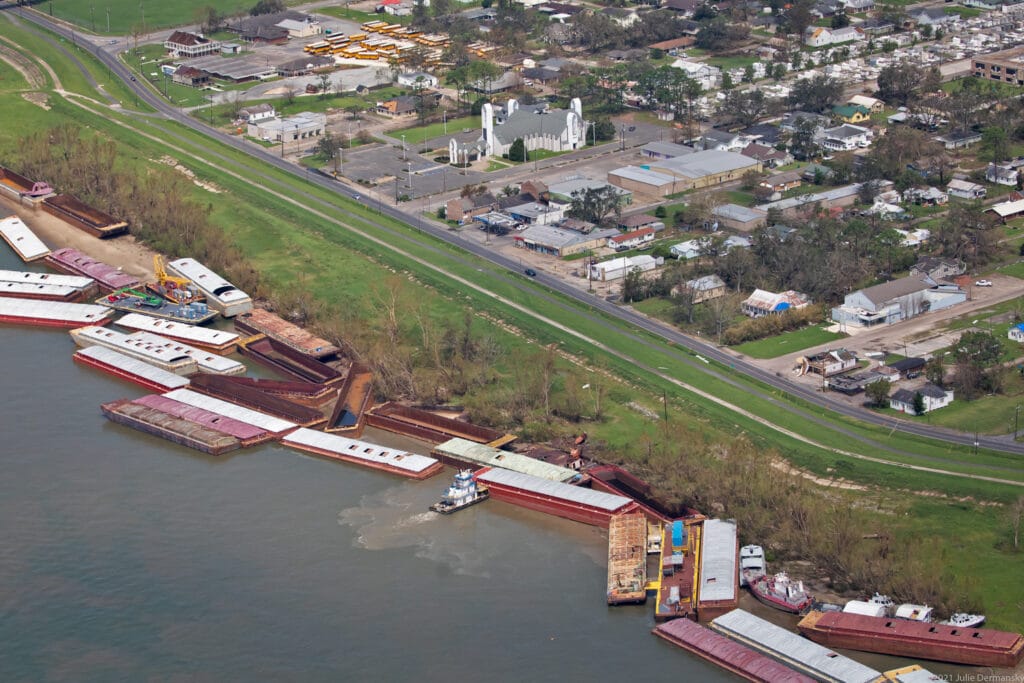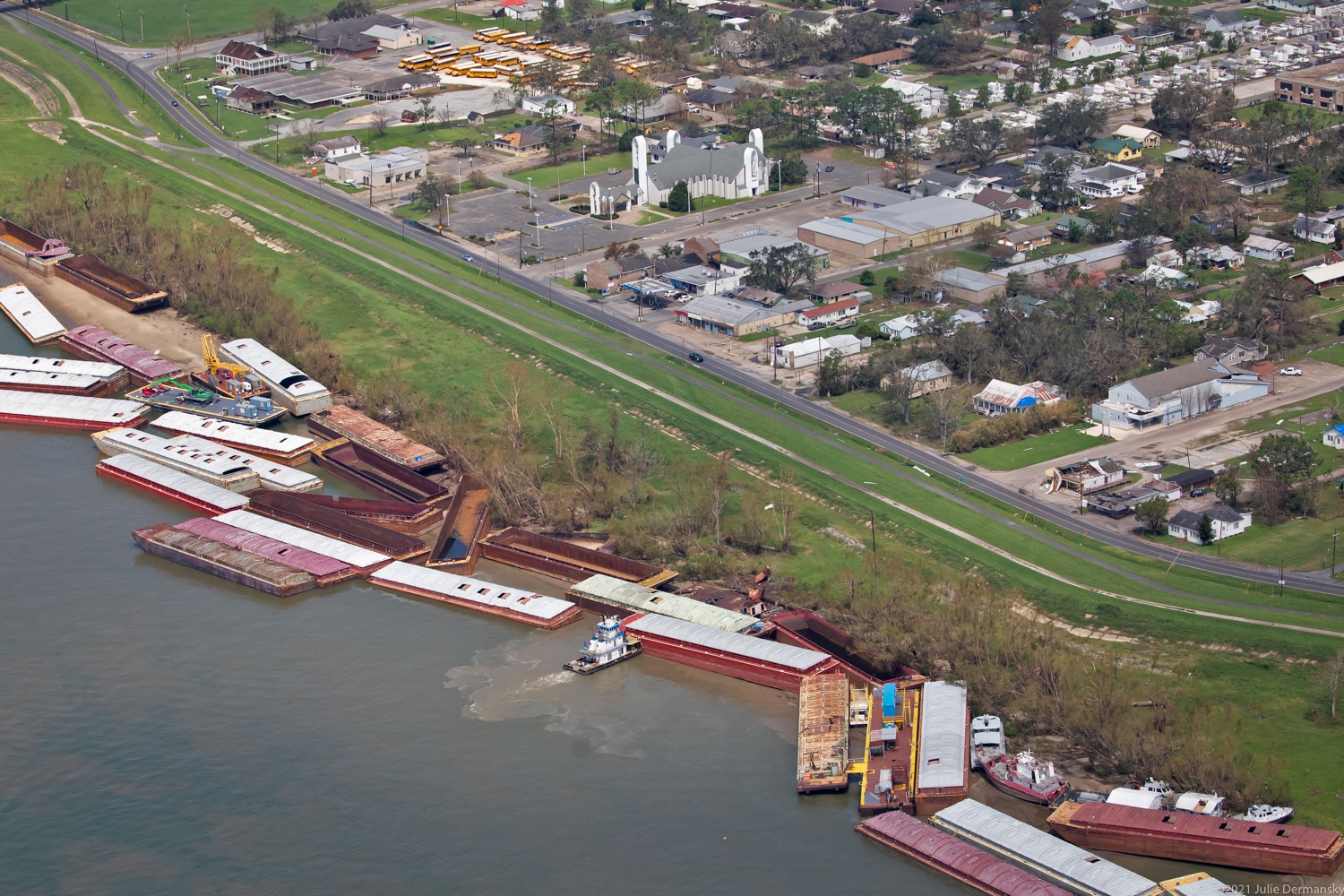 "In the aftermath of storms, these community loving environmental activists must become long-term recovery leaders as well," Angela Blanchard, a Houston-based long-term disaster recovery expert and Brown University senior fellow, told me in an email. "While they climb ladders to cover their roofs, cover their noses against the smell of mildew, mold and petrochemical smoke, they gather their neighbors again from all the fragile broken places."
"It's a lot to ask of a few brave people," she added.
It was still dangerous to drive around when I visited on Wednesday, Sept. 1, four days after Ida made landfall around noon on Sunday, August 29 after rapidly intensifying in the Gulf of Mexico, because there was debris in the streets and downed powerlines.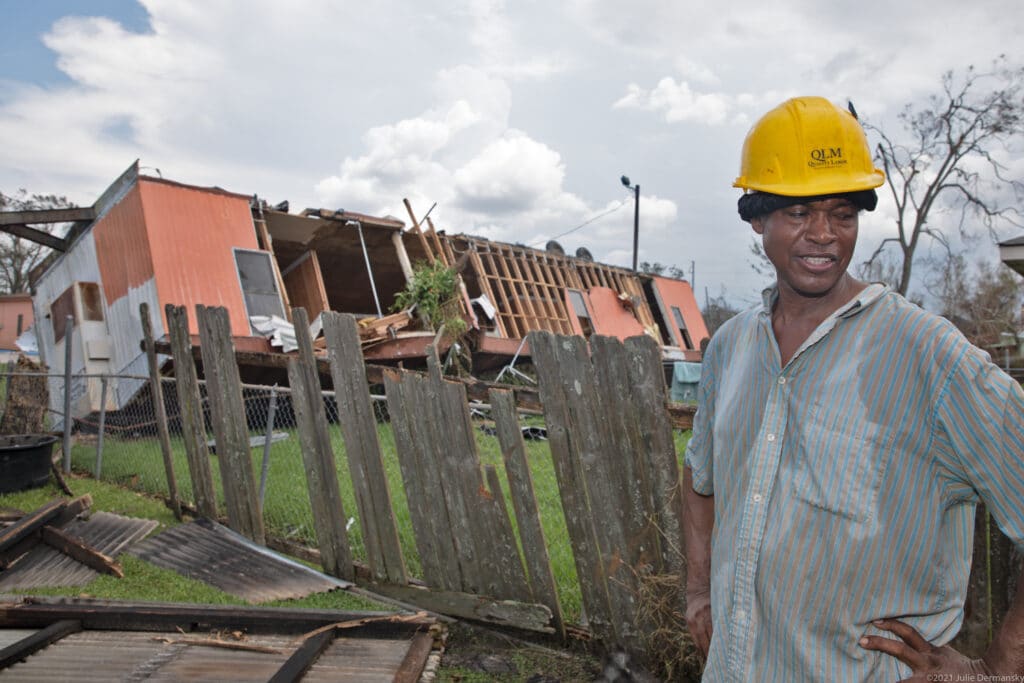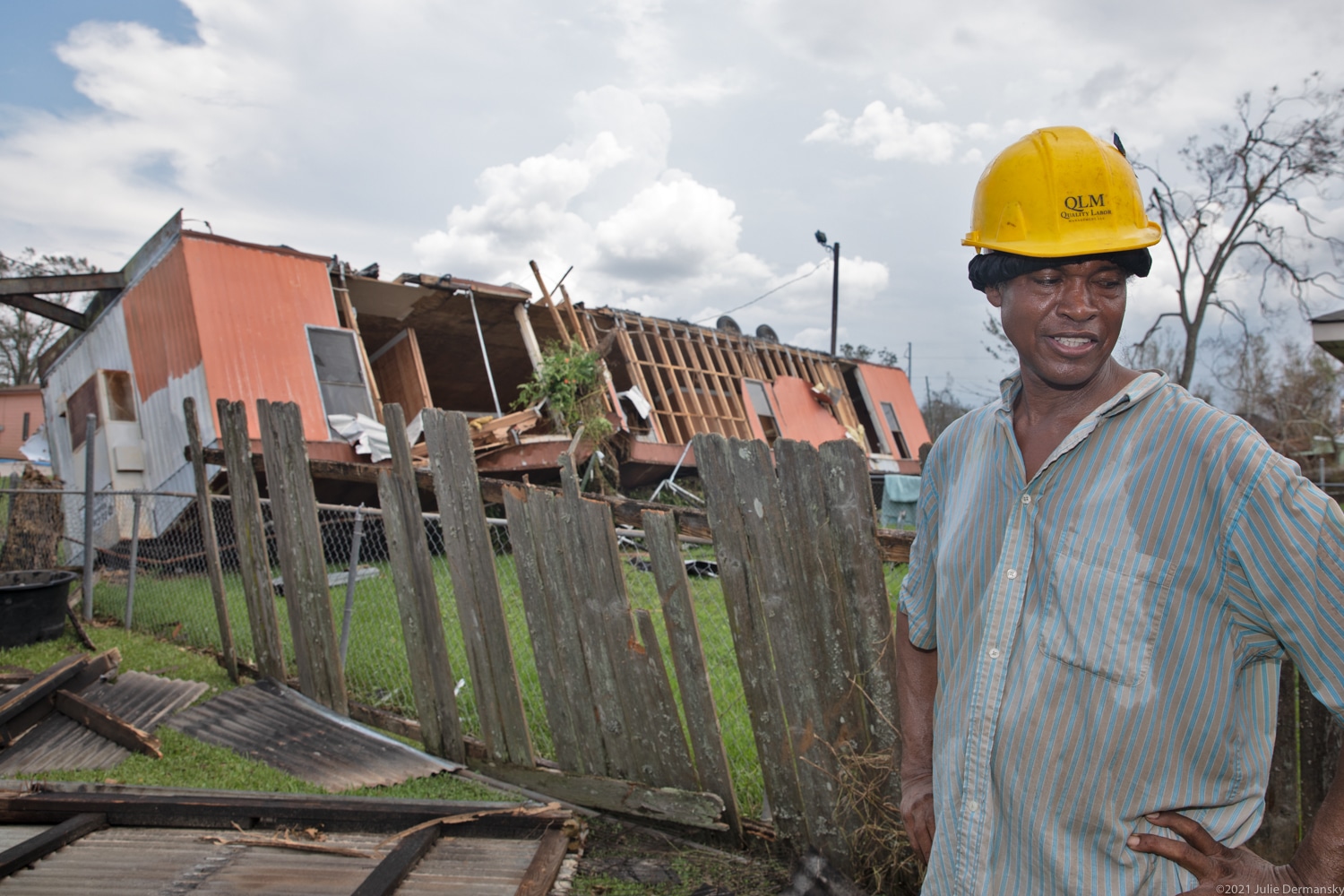 I stopped in on the Handys, who live across from the plant and were busy tending to damage Ida inflicted on their home. George Handy told me the emissions have been horrible since the night of the storm — and while he is worried about the pollution, he is now more concerned about rescuing his house from mold that has already started to grow.
A large part of his roof was destroyed and rain poured through the ceiling.
He feels lucky that they survived the storm. It was terrifying, he told me — as is looking forward at his community's future.
"We need a lot of help here," Handy said.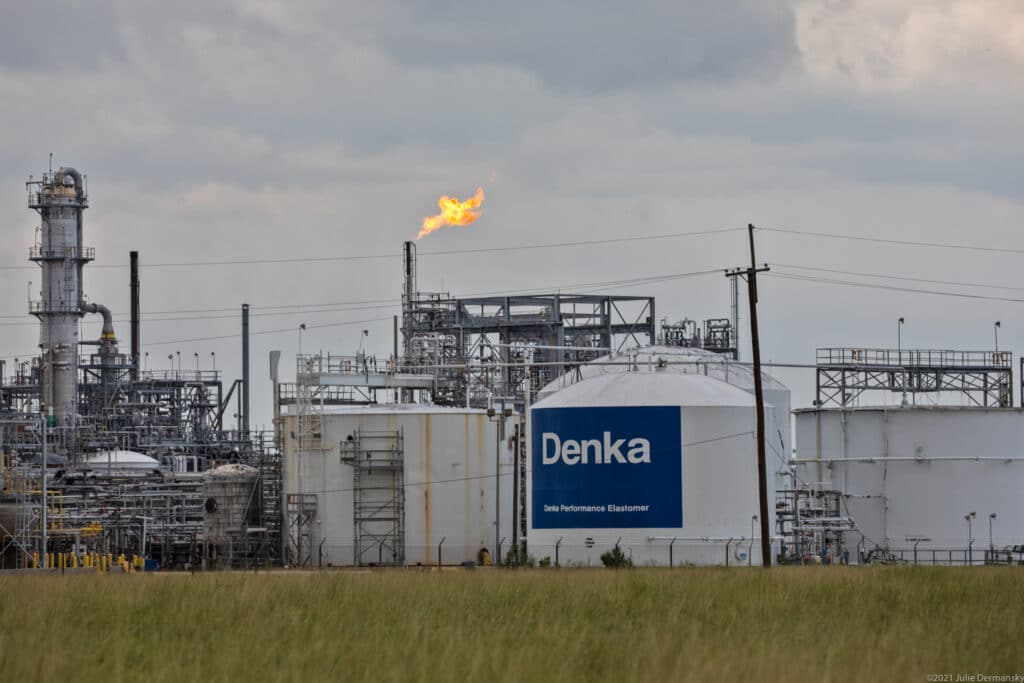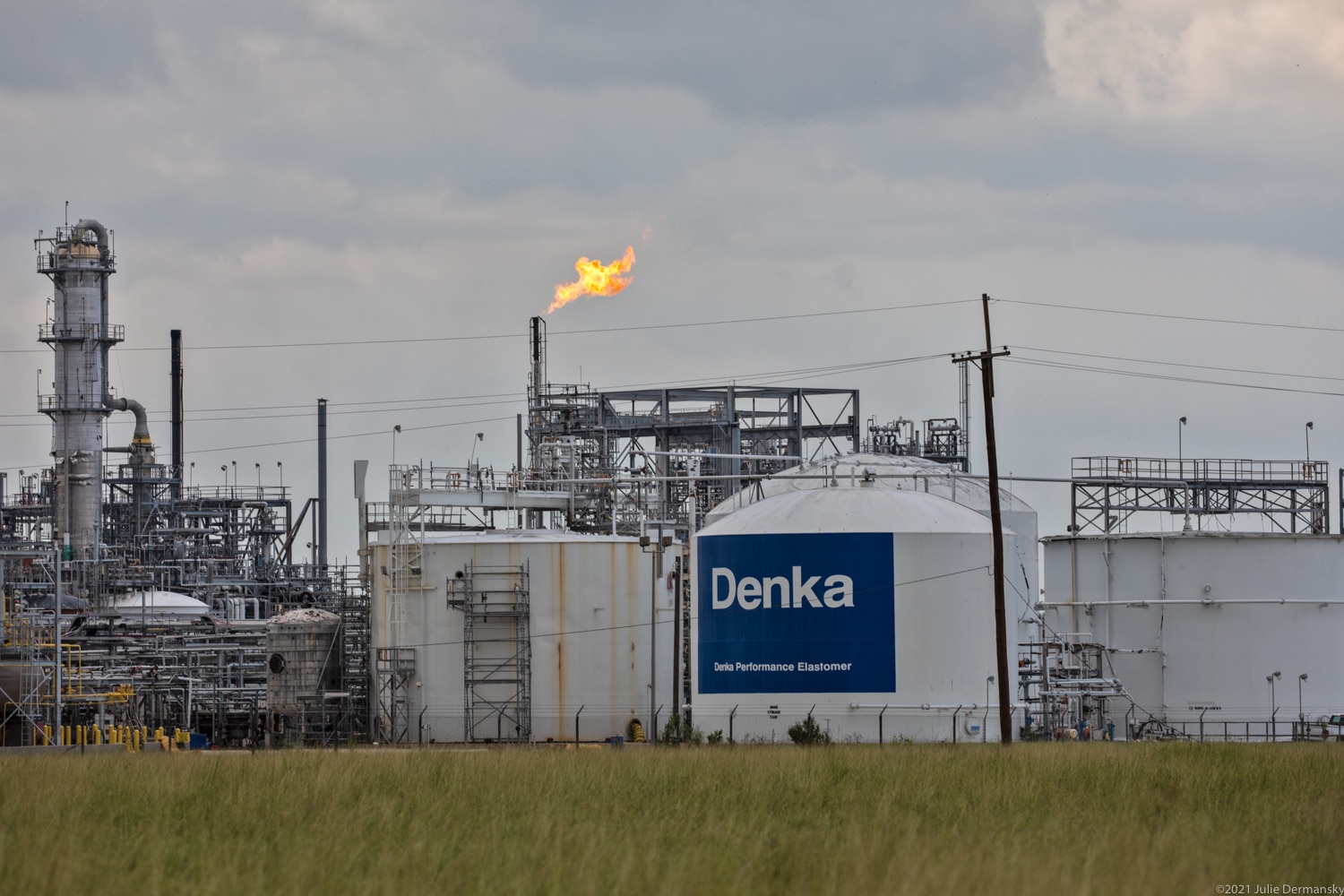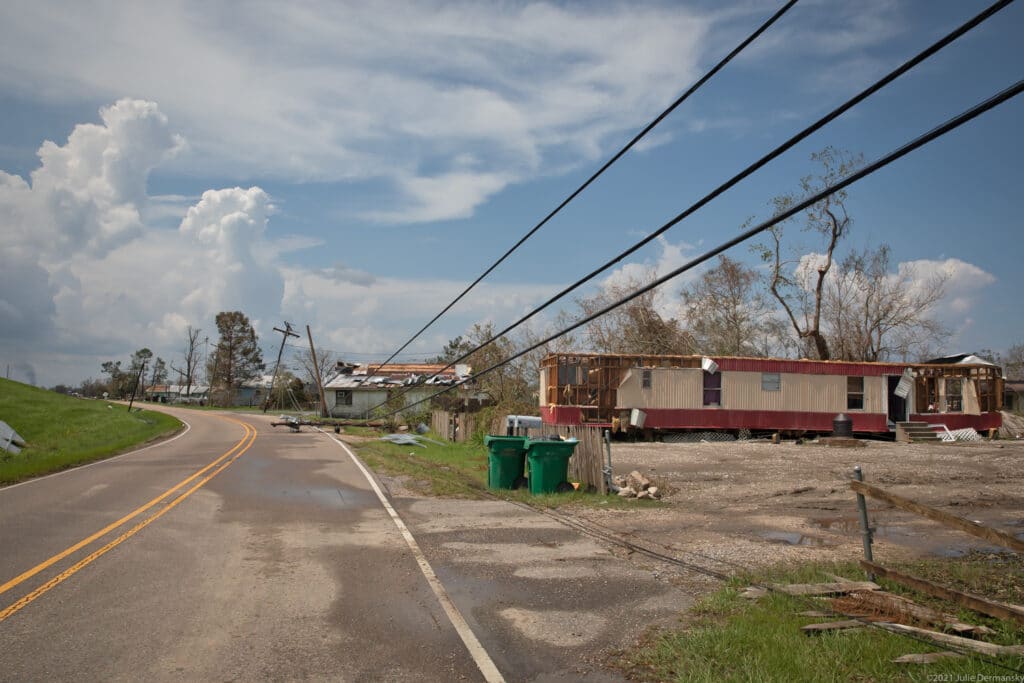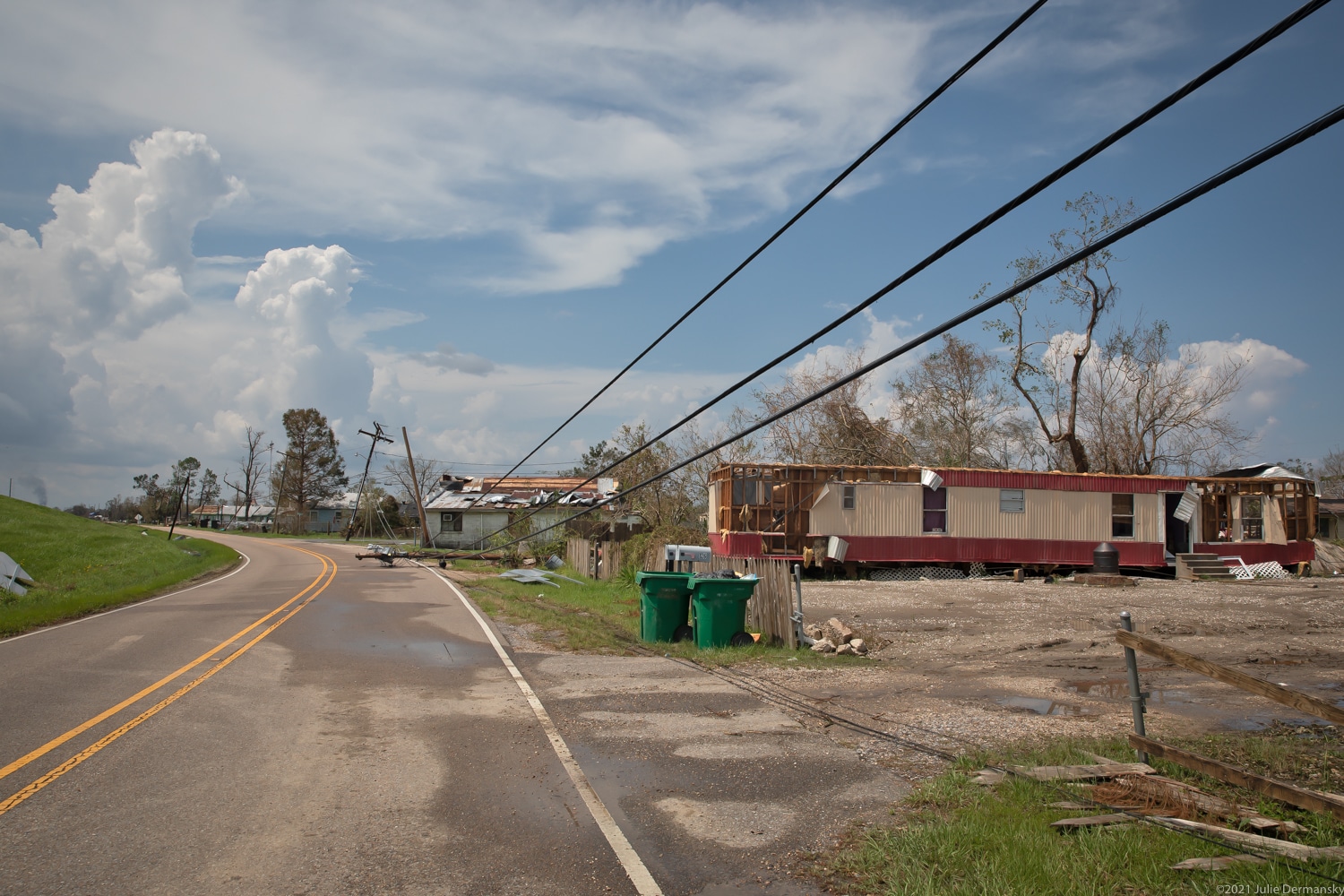 "I'm frightened to death but I'm coming back," Robert Taylor, who founded the Concerned Citizens of St. John Parish, told me on a call Friday morning. Taylor evacuated to Beaumont, Texas. "The parish is completely dysfunctional. There is no water and no electricity and the pandemic is still surging, but I have to get back because the roof is off of my house and all my belongings are completely exposed."
Taylor, 80 years old, nearly died from COVID-19 earlier this year. Now, he's anxious to get back not only to secure what he can of his belongings, but also to help others. Taylor used to work as a general contractor and an electrician and wants to put his skills to use.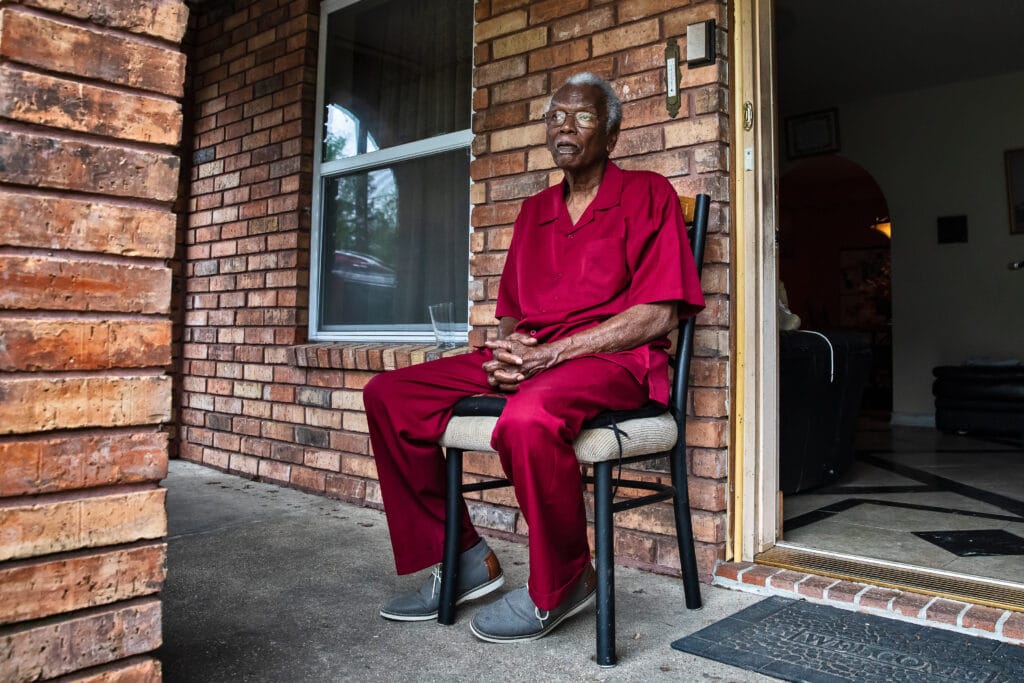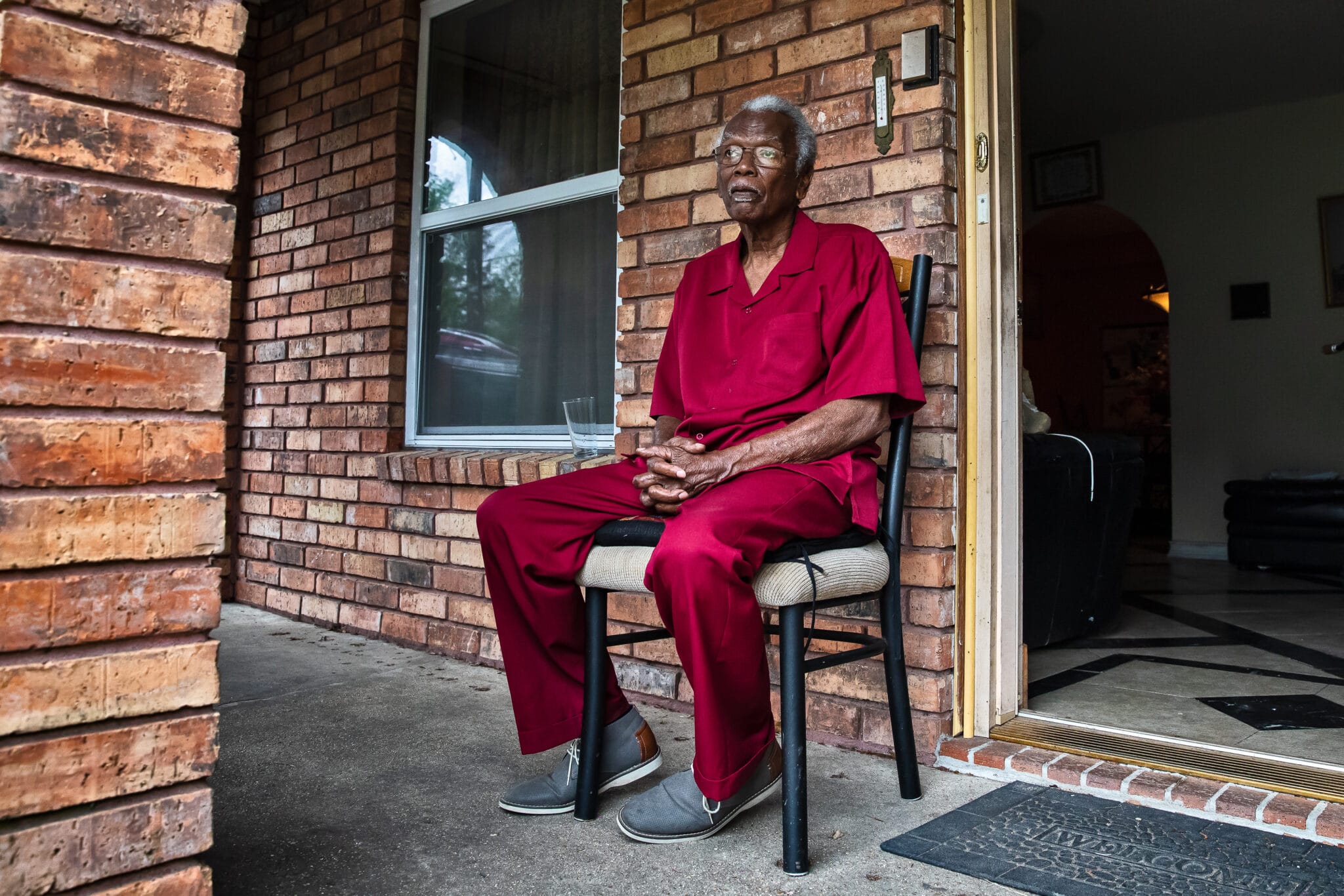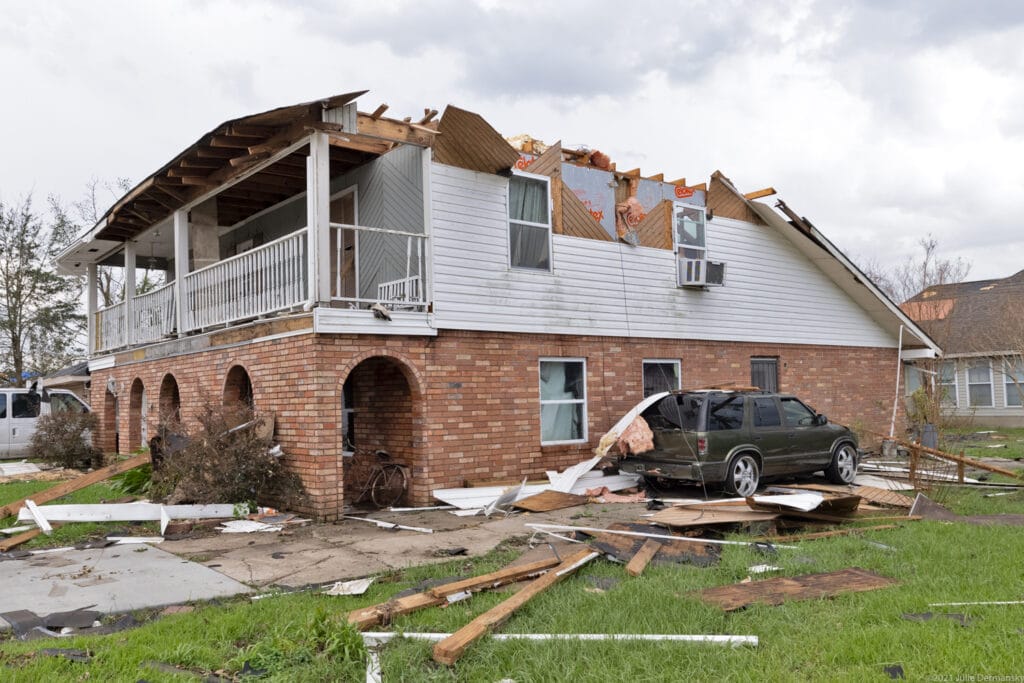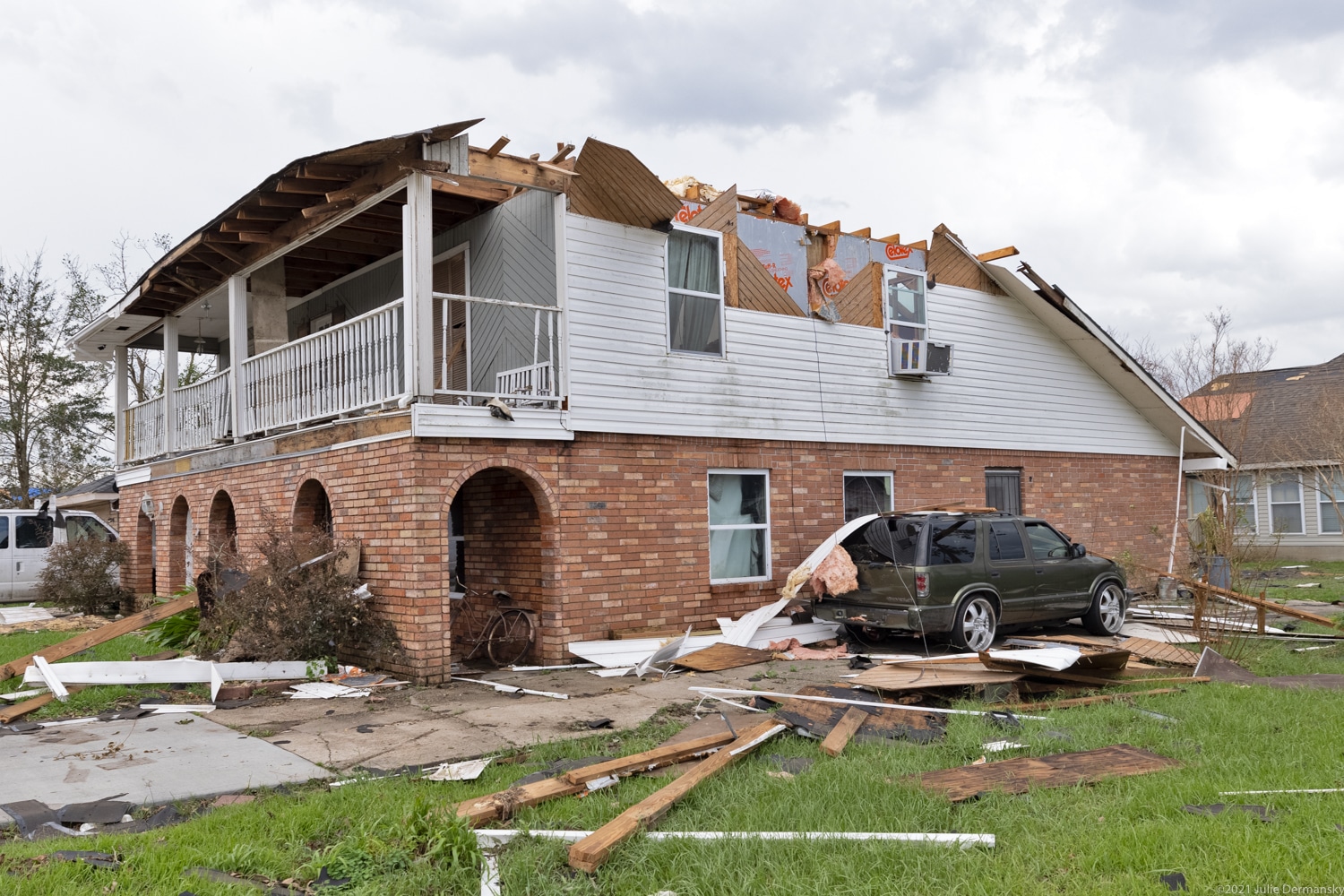 "A lot of my friends are still stuck there," he said, adding that he finds it troubling that a mandatory evacuation was not called for. "How could they leave those people there?" he asked, recalling that LaPlace has flooded before.
Without a mandatory evacuation, those with homeowner's insurance may not be reimbursed for the expense of getting out of harm's way — and now the parish is advising people not to come back because vital utilities remain offline.
Taylor hopes to return tomorrow despite being "scared to death" about catching COVID again.
"I don't have a place to stay when I get there or a vehicle," he told me, but Pastor Murphy told him he could stay in the sanctuary. Despite there being no plumbing or electricity available, that might be his best option and he plans on taking it. "I'm just in a desperate situation, like so many others in the community. I have to get back and see what I can do to help rebuild — not just for myself but for my neighbors."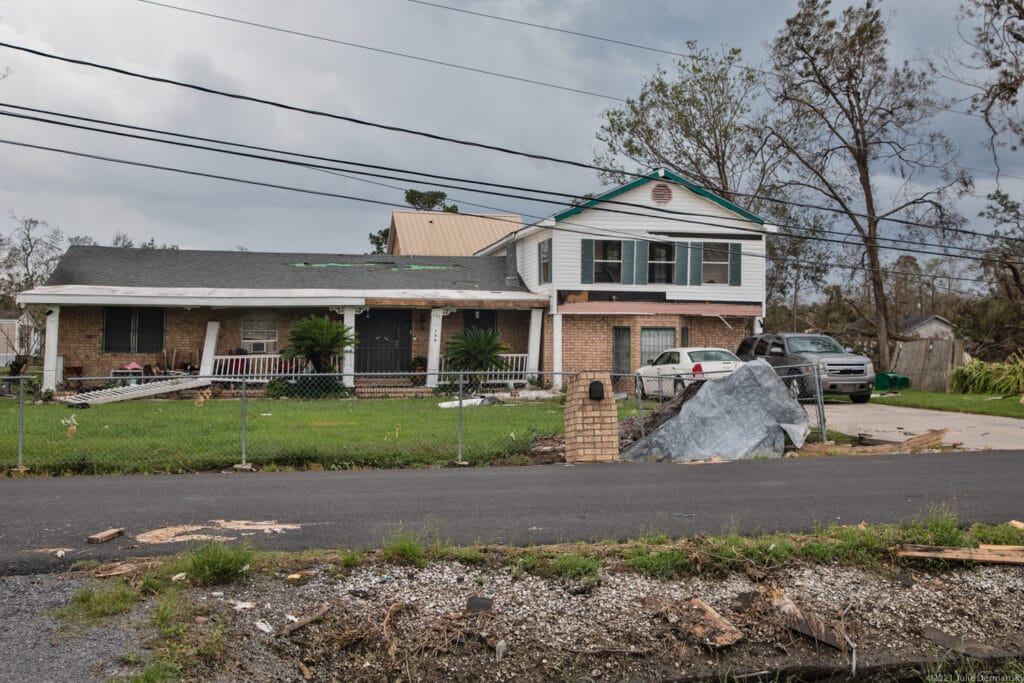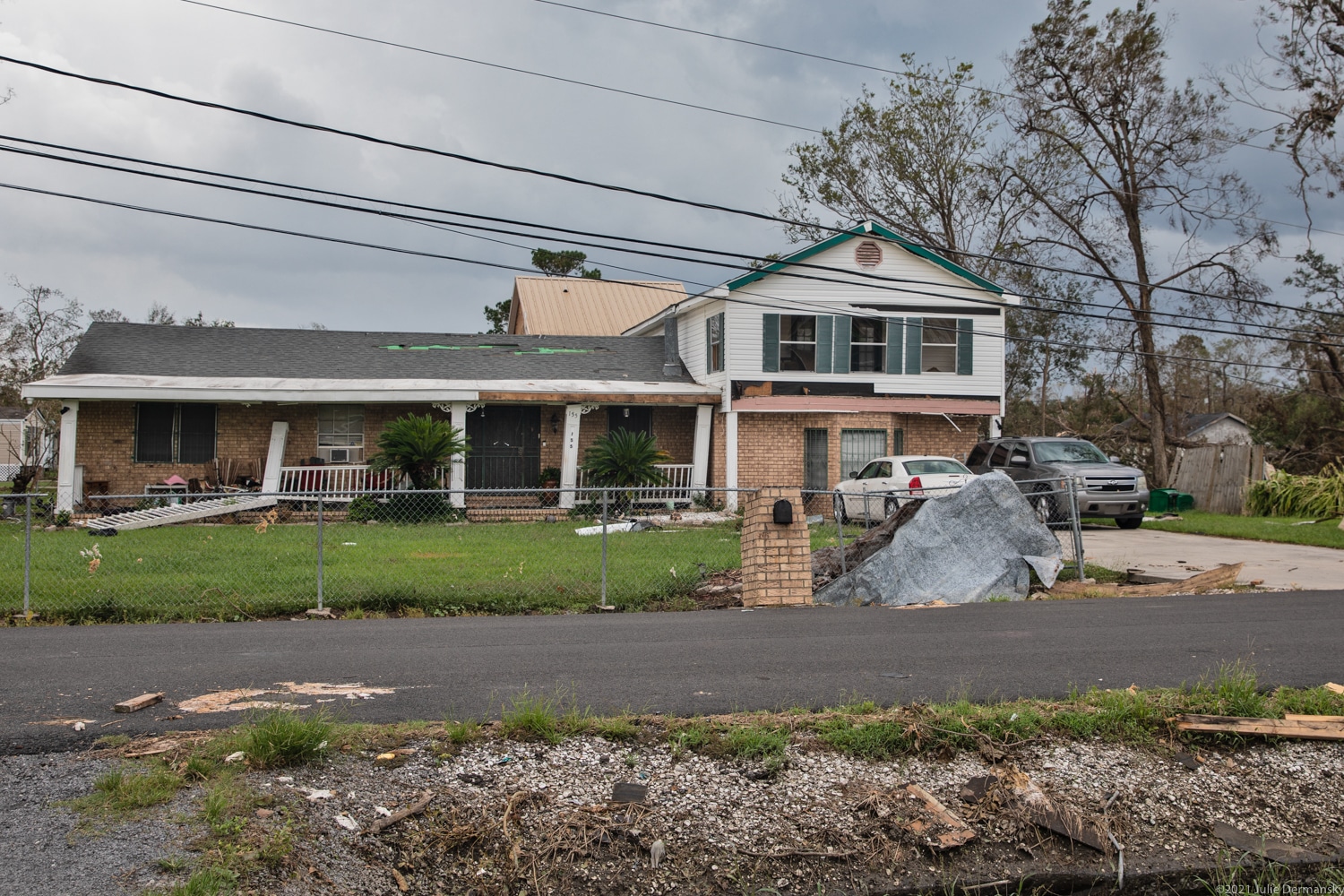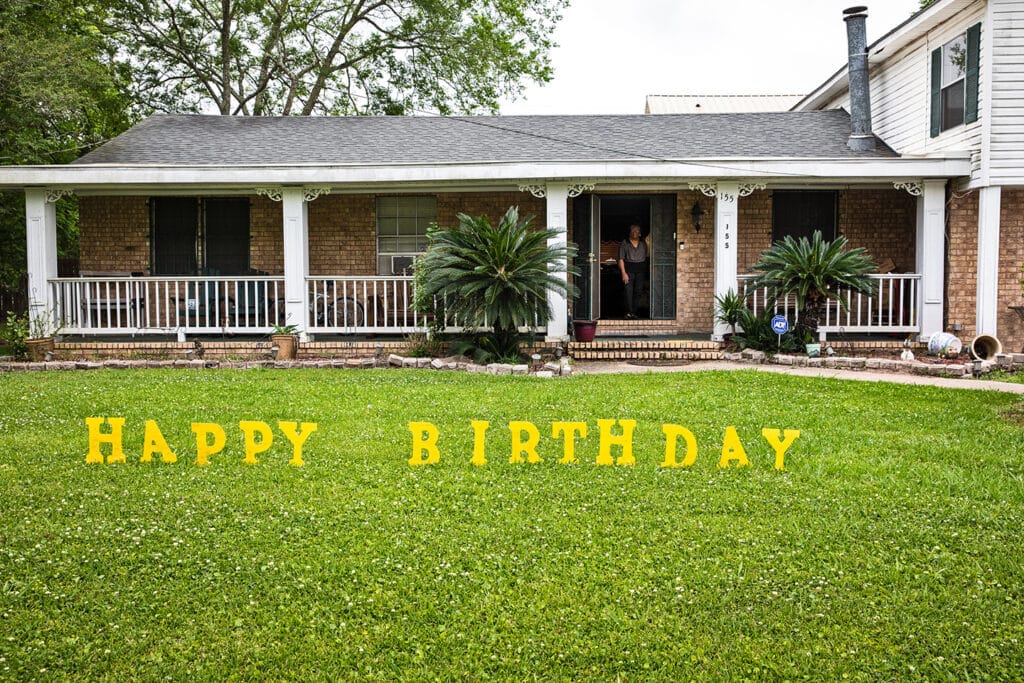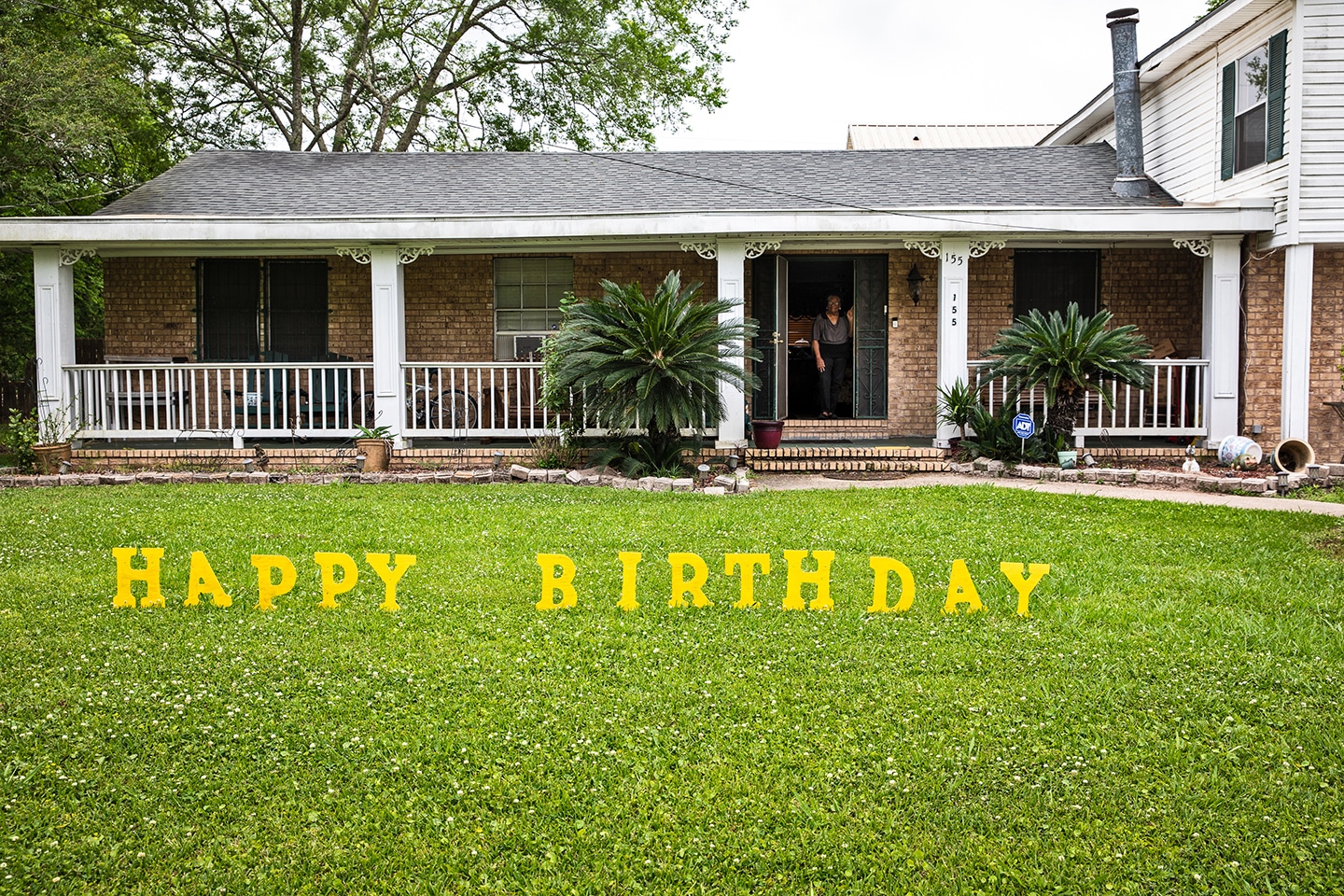 Robert Taylor is worried there will be more chloroprene in the air than ever. "Even without a natural disaster, the government has allowed DuPont and other plants around us to bombard us with poison," he said, referring to the Denka plant by the name of its former owner, DuPont, which still owns the land the neoprene plant sits on.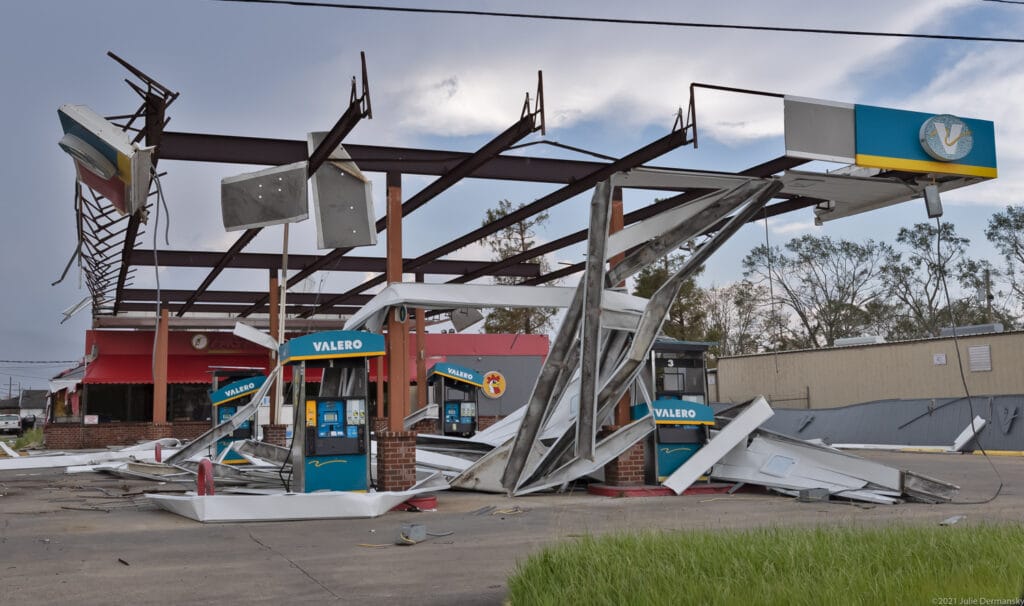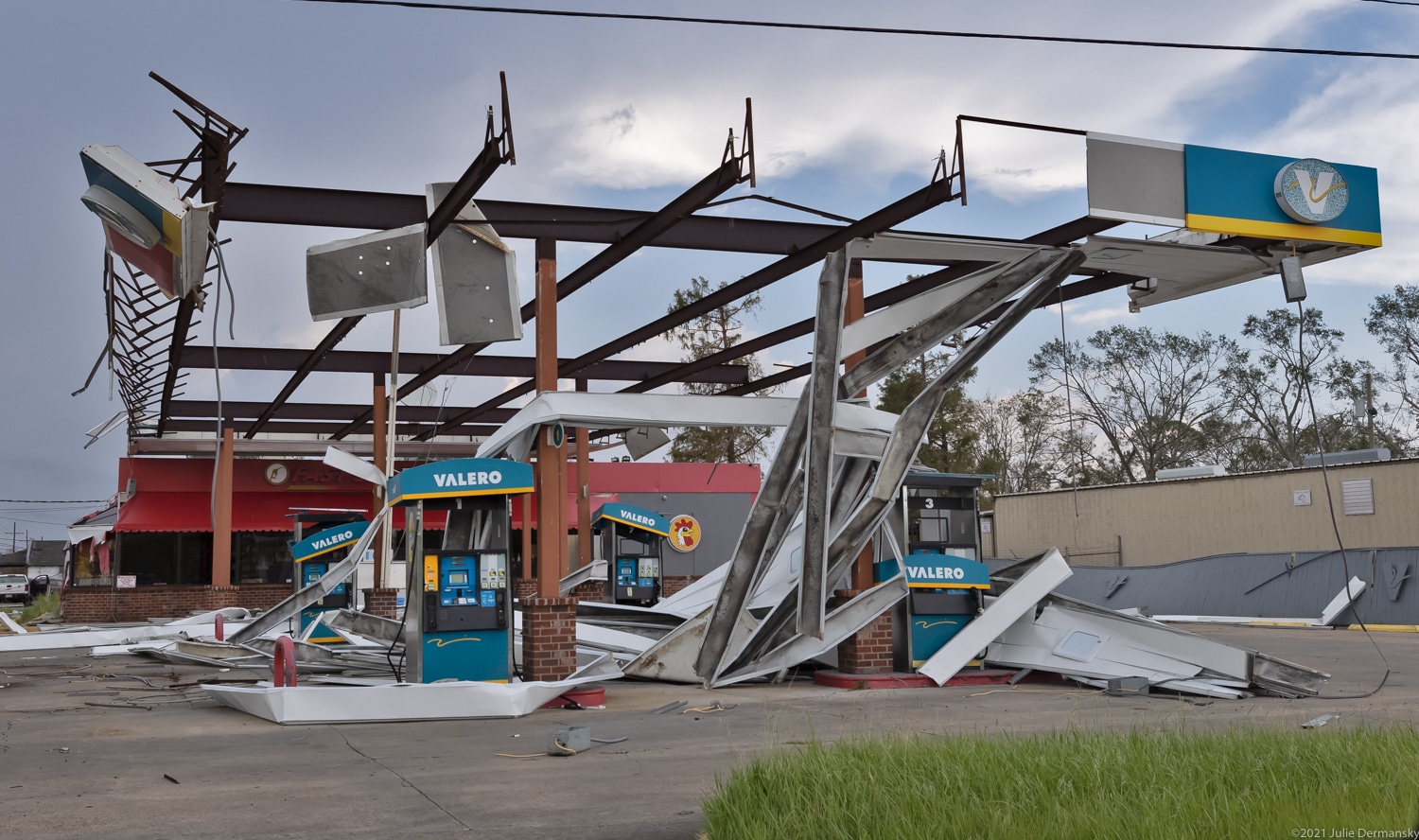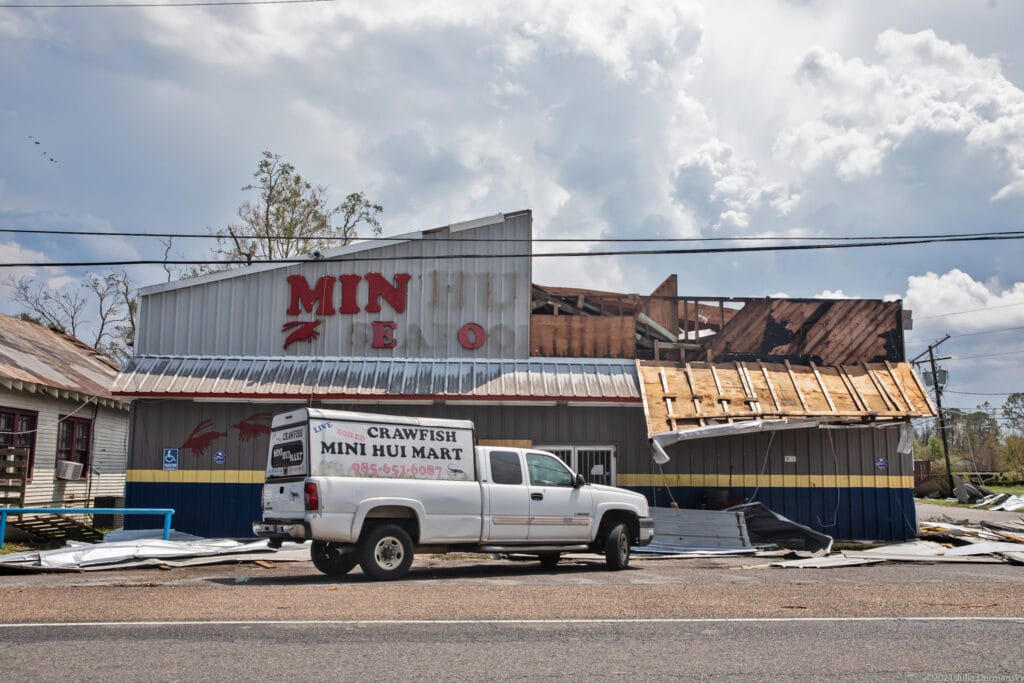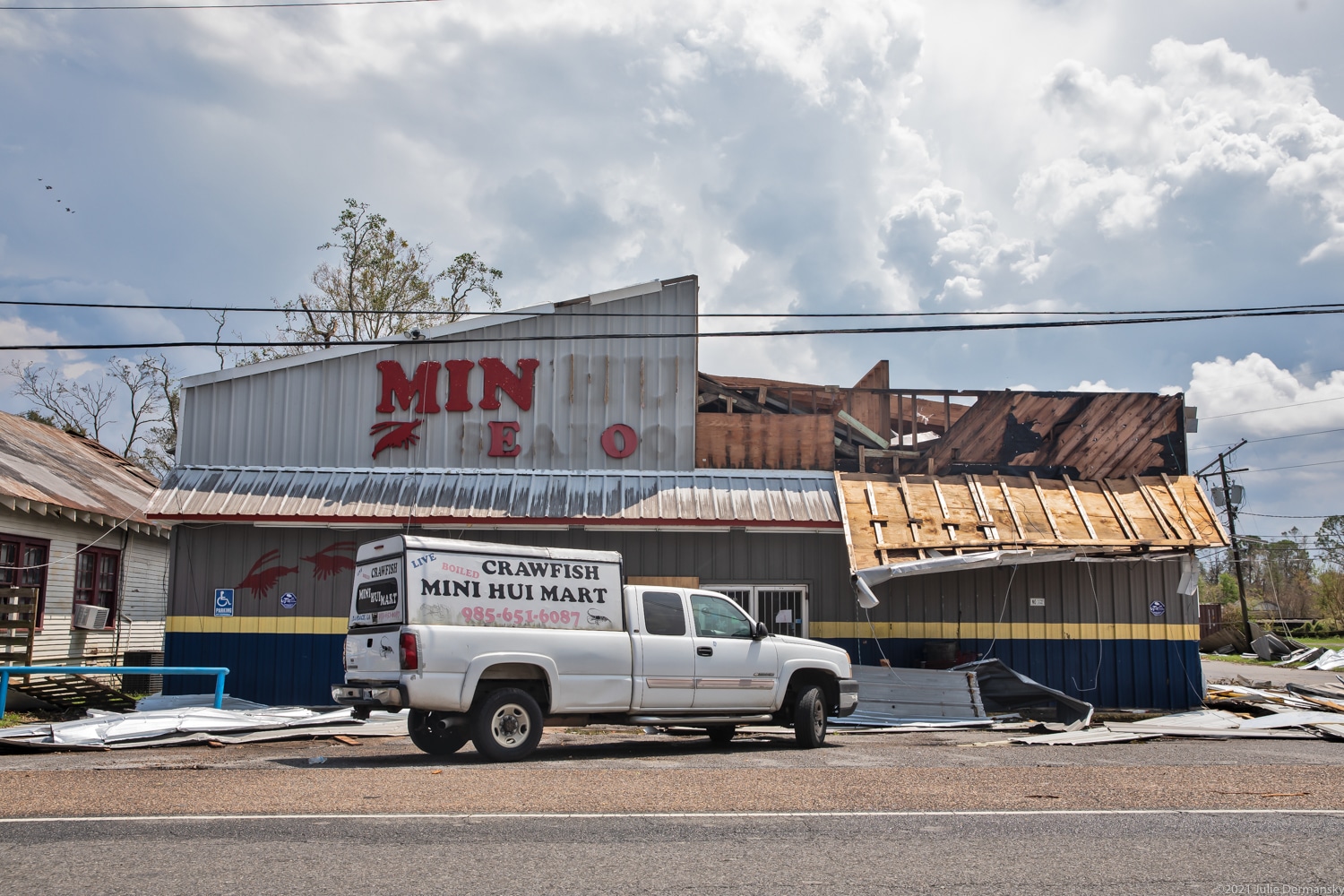 Pastor Murphy said he thinks it is a miracle that the sanctuary was spared the wrath of Ida. At least there is a place for him to have a roof over his head as he begins the recovery process, he said. His family runs the church without pay, "The work we do at the church is from the heart," and he isn't sure how or where to begin when it comes to recovery. "I see the sanctuary being spared as a sign that we should rebuild."
He was furious after reaching his insurance company, Church Mutual Insurance, to find that his deductible for wind damage will be $35,000, based on a percentage of the value of the church itself.
"I was discouraged today," Murphy said, "but ready to fight for the community tomorrow."
The post Cancer Alley Pastor Finds Hope Amidst the Rubble When Facing Ida's Aftermath appeared first on DeSmog.