Source: DailyClimate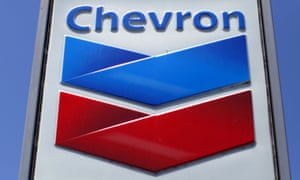 Environmentalists hail decision that comes almost exactly a year after BP ditched its own scheme for the untapped basin
Chevron has become the second big oil company to abandon plans to drill for oil in the Great Australian Bight, almost exactly a year after BP ditched its more advanced plans for the untapped basin.
Oil companies have compared the potential of the bight to the Gulf of Mexico, where there are thousands of oil rigs.
But the push for fossil fuel exploitation of the region has come up against stiff opposition, since the bight also contains virtually pristine waters and is a vital breeding and feeding ground for many marine mammals, including 36 species of whales and dolphins.
Chevron had not submitted an environmental plan to the National Offshore Petroleum Safety and Environmental Agency). Before BP ditched its plans, its environmental plans were rejected by Nopsema three times, finding each time it failed to meet seven of eight requirements, including complying with relevant laws and demonstrating the environmental impacts would be acceptable.
Chevron said its decision had nothing to do with government policy, regulations, community or environmental concerns, but was purely commercial, blaming low oil prices and more competitive ventures off the coast of Western Australia.
The company indicated that its drilling licences could be sold to another party. Chevron Australia's managing director, Nigel Hearne, said: "We are confident the Great Australian Bight can be developed safely and responsibly and we will work closely with the interested stakeholders to help realise its potential."
After BP announced it was withdrawing from the bight, it said its licences would be transferred to its junior partner in the venture, Statoil. Statoil still plans to drill one exploration well before the end of 2019
BP is still paying more than half a million dollars a day for the drilling rig it had purpose-built for the Great Australian Bight to sit in standby mode.
The Australian Petroleum Production and Exploration Association said Chevron's move was disappointing, since oil production in the bight would ease Australia's reliance on imports.
But any oil produced would most likely be shipped to Asia owing to the lack of refining capability in Australia.
Environmentalists declared Chevron's announcement a victory and called for Statoil and other companies with plans in the bight to follow suit.
"Chevron has worked out what BP realised when it withdrew from the Great Australian Bight a year ago almost to the day," said Peter Owen, South Australia director of the Wilderness Society, which has been leading the campaign against drilling in the bight.
"BP's decision showed that it's too expensive to establish the significant and costly risk-management and clean-up capacity needed to protect our communities from the enormous spill risks associated with drilling in this part of the world," he said.
"Statoil, Santos, Murphy and Karoon will face the same massive costs and increasing community opposition that BP and Chevron experienced. Statoil and others should quit the bight and leave the communities surrounding the bight in peace," Owen said.
Sea Shepherd Australia's managing director, Jeff Hansen, said: "We should not be expanding the fossil fuel industry into pristine treacherous seas where the risk of spills is far greater than we've seen before. A rapid transition away from this industry is our only hope for a liveable climate for our children."
A Greenpeace Australia campaigner, Nathaniel Pelle, said: "The news Chevron has given up on drilling in the bight means the coastal communities of southern Australia have dodged another bullet, but the threat of Statoil still looms.
"Chevron's announcement shows the only sane thing to do is for the federal government to terminate all oil leases in this area, reform our national oil regulations to world's best practice, and move quickly to protect one of the world's most biodiverse regions and the communities that surround it."